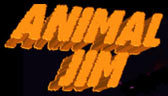 BOOKING
INFO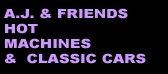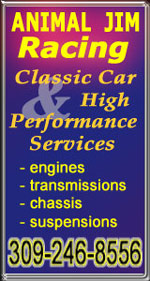 CLICK HERE
2013 Events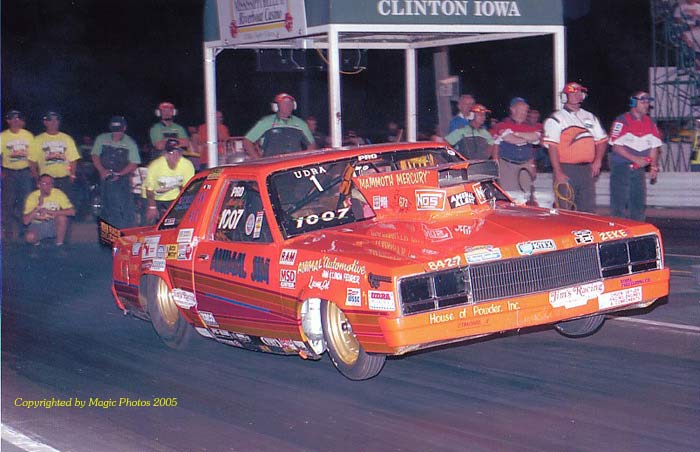 Animal Jim Feurer and his legendary Mercury Zephyr "Zeke"
Date

Event

Saturday,
May 18th, 2013

Opening Day. The Marshall County Sand Trap. This is a new Dirt Track and Motor Sport facility here in the Industrial Site in East Lacon, IL.

Directions (Turn north off Rt. 17 at the Shell Station east of Lacon. Go north 1/2 mile to the cross road and turn right.)

The Sand Trap opens May 18th. hosting a Moto Cross event. Throughout the Summer and Fall there will be: Demo Derbies-Flat Track Motorcycle Racing-Mud Bogs and Vintage(73 or older) Stock Car Racing on the 1/2 Dirt Oval.

Saturday,
June 29th, 2013

This year the annual Lacon Car Show will be at the Sand Trap on June 29th. Don Garlits and his Swamp Rat will be featured.

After the car show-There will be a Vintage Stock Car Race.


July 26, 27, 28th, 2013

Will be a 4X4 Jamboree with a huge Monster Truck Throwdown Show on the 28th.

There will be Day Riding for ATVs and Dirt Bikes Weds to Sat.

For full schedule see: mcsandtrap.com
CLICK HERE to see Animal Jim and Arnie "Farmer" Beswick in action at Byron Dragway's 12th Annual World Power Wheel Standing Championship held in October 2006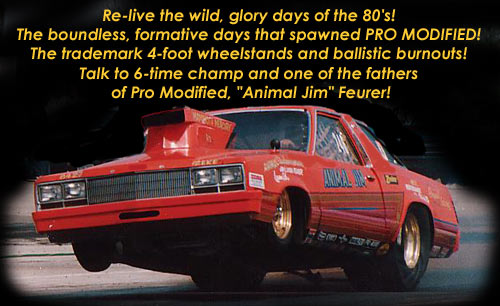 "Animal Jim" is available for:
Nostalgia Exhibition Runs

Match Races

Car Shows

Speaking engagements

Seminars
** Speaking engagements and seminars on a variety of subjects can be
booked separately or included with display and/or a match race package.
Contact:
Animal Jim Racing
Box 16
Lacon, IL 61540
Ph. 309-246-8556
---